This year sees the 10th anniversary of this little business I call Born 2 Run Pet Care! Over those 10 years I have walked 100s of dogs, from little Jack Russels to Great Danes and Deer Hounds. However as the years have gone by and my body has started to protest about walking large, powerful breeds, I've found myself niching down to small and medium types. Then the other day when I was looking at my list of current dogs and thinking about the dogs I've had over the years, I realised something….. at the moment all but 3 dogs I walk are collies, spaniels or mixes of each breed and I've had a lot of those over the years! And you know what? They give me the most pleasure to walk!
As you can see I've walked an array of collies and spaniels over the years, and that's just a small selection!
I grew up in a house with spaniels, spaniel crosses and a collie cross, so you could say that they're in my blood. When I was a kid my brother had a springer X lab called Nettle. She was lab shaped but springer coloured! Then when I was 12 my sister bought her first springer called Brook. Brook was amazing, such a gorgeous dog and she was the one who fuelled my spanner love!
I recently found a story I wrote back in 1998 when I was 15 years old, and it features a collie and a springer. I even did the 'art work' for it…. It was 33 pages of A4, handwritten (as I didn't have such luxuries of computers and printers!) and to be honest, it's total horse shit! I wrote without much depth of story but it is full of 'me' and full of love for the dogs I wrote about.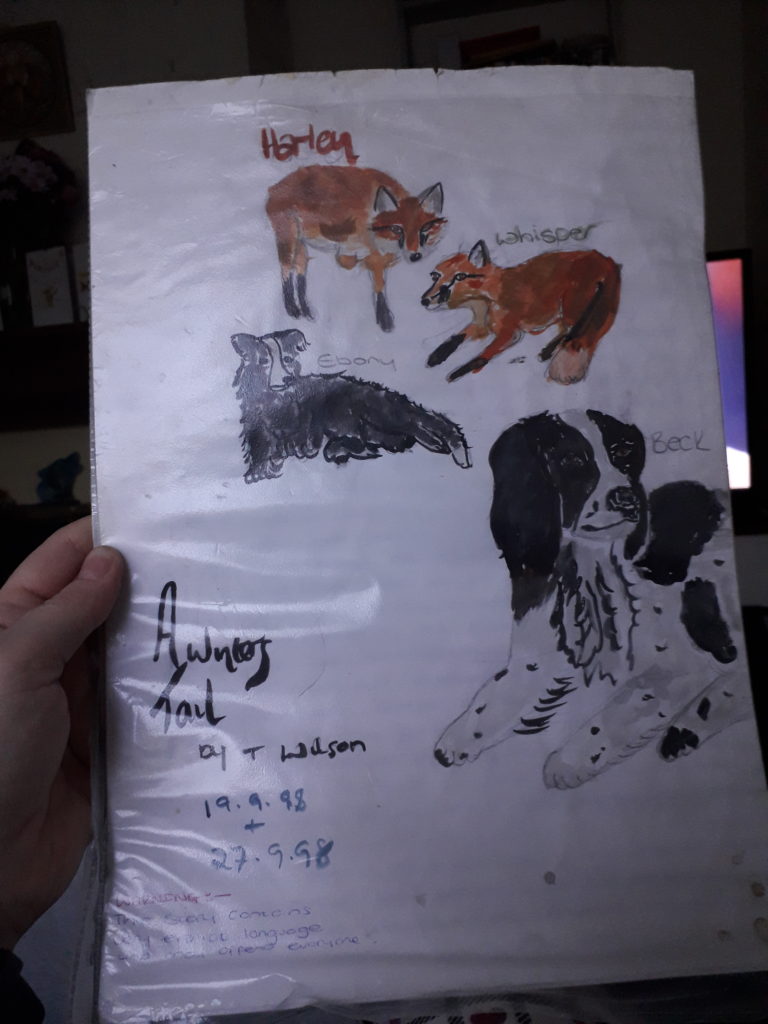 Weirdly, my sister's current springer is called Beck but I've not got any collies called Ebony! So as you see, from a young age those breeds have called to me and it seems I attract them to my business too, which is definitely not something I complain about!!
Bring on the crazy collies and special spaniels I say!!!
Cheers for reading guys!
Tam and the B2R gang xxx