I've been the proud owner of border collies for 10 years now. I got my first 'proper collie' in June 2010 from a breeder in Doncaster. I got my 2nd collie in March 2012, and I've been a confirmed crazy collie lady ever since!!
However, it wasn't always that way. Believe it or not, I used to HATE collies. Having one never crossed my mind and if I'm honest, I didn't trust them as far as I could throw them….
In the beginning…
When I was a kid, my parents had Yorkshire terriers. We had two called Mitzi and Mindy, and they were canny little things. Mindy was so tiny and by today's standards, she probably would be called a tea cup yorkie! Her diminutive size didn't stop her being a bolshy girl, though. She had a big personality and whenever she was in season, she had a talent for slipping out of the house in search of some stud to give her the goods! Back then it was common to not neuter dogs and let them roam around the streets (how times have changed!) so Mindy always found a group of dogs to hang out with. I think the only reason she didn't get pregnant was she was too small.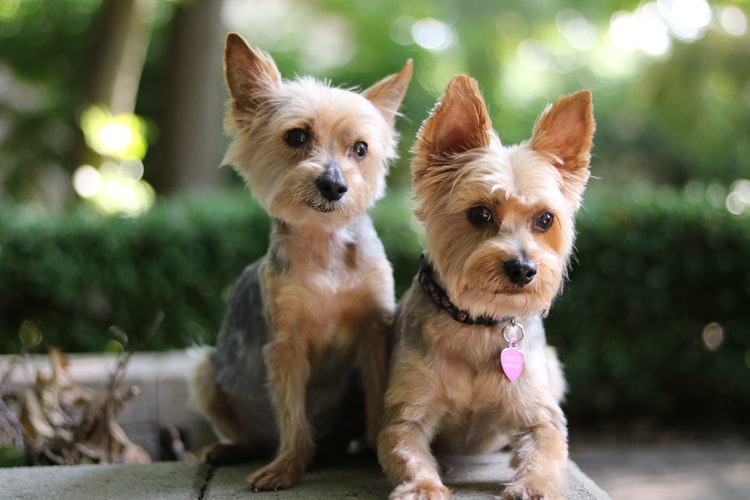 The other Yorkie was Mitzi, and she was larger and shier. She had a lovely foxy face and a nice temperament, if not a little nervous. My Mam had wanted to breed from her however she was very asexual, even when in season, and had zero interest in the boys!
We also had my sister's dog at home, a collie cross called Tandy. Tandy was a white dog with a brown patch over one eye. A beautiful girl indeed. However, she was a dog with issues that perhaps weren't understood. She would growl at people and the other dogs, she had resource guarding issues and was a very grumbly dog. Back then dog behaviour wasn't really understood like it is today and we as a family were just your regular Joe dog owners. Tandy's problems were never dealt with, and I was always just told to keep away from her when she growled. We'll never know if her problems were behavioural, medical or a combination of both.
Tragedy Strikes.
Then one school holiday I was staying with another of my older sisters (I'm the youngest of 7, I have 4 sisters and 2 brothers) when we met my Mam in a local cafe for lunch. She sat me down and then broke the news to me about how there had been an accident at home involving Tandy and Mindy and unfortunately, little Mindy had died. It happened as all the dogs were waiting for my Dad to prepare their food, and I think as the Yorkies often got high value food like liver, Tandy's resource guarding kicked in and a fight occurred. As Mindy was such a petite dog, she never stood a chance.
My sister took Tandy to live with her ex-boyfriend, and it wasn't spoken of again. Not in my presence anyway. I was obviously distraught and not knowing any better, I blamed Tandy and felt some genuine anger towards her. My parents were obviously heartbroken, my sister was heartbroken, and Mitzi was heartbroken after losing her sister.
From what I remember, Tandy lived out her life into her teens with my sister's ex boyfriend and my sister saw her often. That was the basis of my dislike and mistrust of all things collie. Plus, my dad wasn't a collie fan and he would tell me the story of how he was bitten by a farm collie back in the 1940s when he was just a lad. Obviously I had no real knowledge of dogs back then, I didn't understand what had happened or why. However, in hindsight, it was clear to see that Tandy was a very troubled dog with many issues.
In the Middle….
Fast forward to 2006, when I got a job at the PDSA animal hospital in Newcastle's west end as a veterinary care assistant. I was still living at home with my folks who now had Emma the Yorkshire terrier and my sister had moved out with her Springer spaniel, Brook. Spaniels had won my heart by then, as Brook was such a gorgeous dog. She was so well behaved and had a fantastic nature. I was sure I'd have a Springer one day. At the time I had Millie, who was a little terrier mix. I'd gotten her from a vets I worked at in 2002. She had come in as an injured, stray puppy which had been kicked like a football by some kids.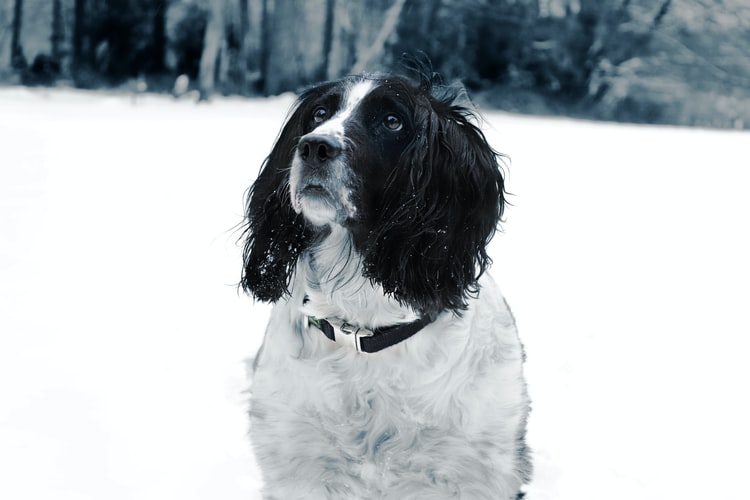 When I started working at PDSA, we saw 100's of dogs every week. Every day we had a board full of procedures and our kennels were often full with day patients and inpatients. We saw a lot of collies and honestly, 99% of them were dogs I'd never trust. Obviously it wasn't really the dog's fault, it was down to owners not researching the breed properly and falling for the floofy fluff of cuteness that is a border collie puppy. Some even said that they didn't realise collies needed much training because they were so clever… *facepalm*
The collies I saw had no training, were bored and had gone self employed. They were basically under socialised, under exercised and very misunderstood. I'd be pissed off and a bit of a bastard if I were a collie.
Anyway, at the time I just didn't trust them. I didn't have all this wonderful doggy behaviour knowledge back then, and I just thought collies were shifty buggers. Then at the end of 2007 I met my ex Graeme. He had a rescue blue merle collie called Bluebell and for all she was a beautiful girl, she was a sod with other dogs. This just confirmed to me that all collies were not to be trusted. I didn't trust her with my dog, but I loved Graeme and wanted to make it work.
My Mam had passed away in December 2007 after a lengthy hospital stay and life had been turned on its head. Graeme got me through the tough days, and walking our dogs together really kept me sane.
In 2009, I wanted another dog and went to Dogs Trust for a look around. Graeme and I were still together however I was still living at home with my Dad and working at the PDSA. I split my time between home and Barnard Castle, with Millie coming with me when I stayed with Graeme. We went a few times to Dogs Trust to look around to find a dog to join our little group. It was frustrating as every dog I liked was either reserved or not a right fit. I didn't want a puppy as my dad was getting on and I didn't want to leave a destructive and crazy puppy with him while I was at work.
I looked at all kinds of dogs, although G had made it clear he would like something collie based! I remember falling in love with an 8 year old Golden Retriever and I almost considered applying for him, however I felt he was too big for leaving with my dad When I went to work.
I often wonder what happened to that lovely boy, and I hope he found a 5 star home to spend his retirement in. I still have a soft spot for golden retrievers and some day I may even have one.
So that is Part 1 of of my story. Check out Part 2 soon to find out what changed from mind from collie Hater to Collie Coach!